Do you want to stay at a hotel near the Monterey Bay Aquarium? Then read on!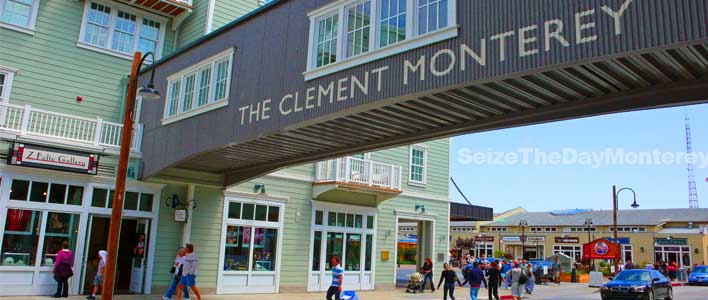 Staying at hotels near Monterey Bay Aquarium can really make your Monterey vacation beyond exceptional.
You'll be staying where all the action is and more importantly, you'll be within walking distance of the world famous Monterey Aquarium!
And many hotels offer Monterey Bay Aquarium Hotel Packages which usually are two days for the price of one Aquarium ticket deal!
In my opinion, two half days at the Aquarium is a much better experience than one full day there. Especially if you're on a family trip and you have young children. The difference is a rushed visit to a relaxed and enjoyable one! But what could beat FREE Monterey Bay Aquarium Tickets!

No hassling with getting directions or finding parking which is just downright stressful.
The time you save by staying at a hotel near the Monterey Bay Aquarium is quality time spent enjoying Monterey!
These hotels are all within a short walk of the Monterey Bay Aquarium which makes a big difference in the quality of your visit to Monterey.
You won't have to deal with parking issues as most hotels near the aquarium have their very own dedicated parking garage and/or area. A frantic hunt for parking is now replaced by a leisurely stroll to the aquarium where you'll be able to stop off at shops and even a beach on your way to the aquarium.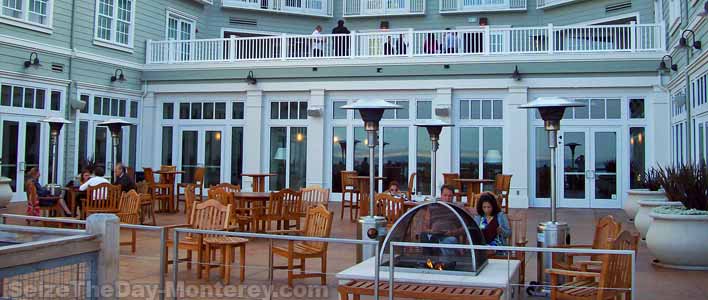 Hotels Near the Monterey Bay Aquarium:
Intercontinental The Clement:
Of all the hotels near Monterey Bay Aquarium this is about as close as you can get. It is literally just a short 3 minute stroll away. And it's accommodations are unbelievable with prices to match.
Located right on Cannery Row, the Intercontinental The Clement is just a mere .2 Miles from the Aquarium! You cannot beat the Intercontinental
The Clement in terms of location and amenities when it comes to hotels near the Monterey Bay Aquarium. But it comes at a price though, it is pricey.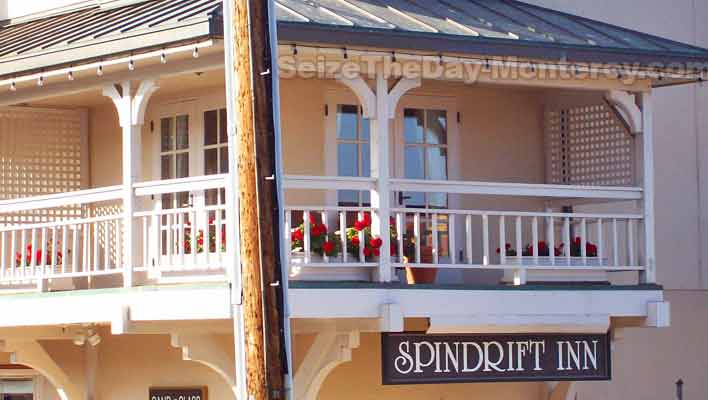 SpinDrift Inn Monterey:
This romantic ocean-front hotel is only .3 miles away from the Monterey Aquarium! The walk from the SpinDrift Inn down Cannery Row to the Aquarium is enchanting!
Sea Otter Inn CA:
The Sea Otter Inn is just 2 blocks from the Monterey Bay Aquarium, .4 miles to be exact.
The perfect walking distance to get the blood flowing and to take in the fresh Monterey Bay Air!
Monterey Bay Aquarium Discount Tickets
Best Western Victorian Inn:
At a quarter mile from the Aquarium, the Best Western Victorian is a little out of the way but still a nearby hotel. Monterey Bay Aquarium here we come!
Holiday Inn Express Monterey CA:
About half a mile from the aquarium and a street up from Cannery Row herself.
The Holiday Inn is a little bit out of the way but if you're looking for a great affordable hotel near Monterey Bay Aquarium and don't mind the scenic walk, then this may be the one!
Monterey Plaza Hotel and Spa:
One of the premiere hotel and spas on the Peninsula, the Monterey Plaza Hotel and Spa is just half a mile from the aquarium and is located on Cannery Row.
The Monterey Plaza Hotel is known for it's Spa treatments, great Bay Views, and accommodations. And to top it off they have Monterey Bay Aquarium Hotel Packages that will save you money!
Monterey Bay Inn:
This ocean front Inn is situated at the beginning of Cannery Row and only .6 miles from the Monterey Bay Aquarium.
You won't mind this scenic walk down historic Cannery Row, trust me, it is a very nice walk!
Did I Miss Something?
Help me help others enjoy Monterey to the fullest!
Send me a quick line or review about your favorite hotel! Pics and Vids fully welcome

Share your Monterey Aquarium Tips
Or just leave a quick comment below!!!
Other Monterey Articles that You May be Interested in: