The Monterey Aquarium is one of the BEST Aquariums in the world. It is an absolute must for anybody visiting Monterey Bay California
The Monterey Aquarium is considered to be one of the top aquariums in the world and for good reason. It's not just a place but an experience. Put it in your "Top 3" things to do while in Monterey.
We're members and go at least 1-2 times a month with our kids.
We never tire of this amazing place! It may tire us out because there is so much to see and do, but we never get tired of it!
If you've been to the Monterey Bay Aquarium before and think you've "been there, done that", think again! The folks at the aquarium are constantly improving, updating, and very often revamping their exhibits. If you haven't been in a couple of years, you'll be surprised at how different and new it is today!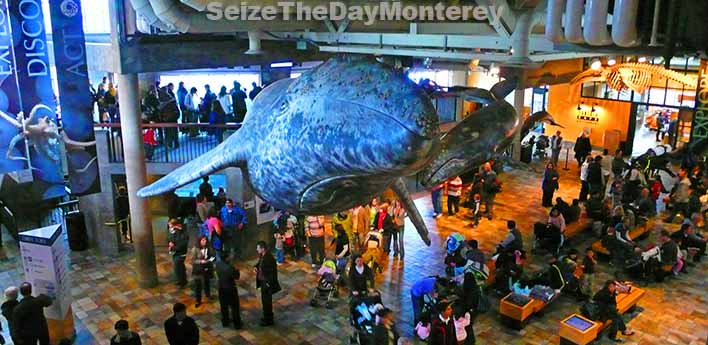 Tickets are not cheap, pure and simple and they seem to go up and up every year.
Our family membership has nearly doubled in 4 years. But for the price and what you get for it, it is totally worth it.
Especially if you're bringing the kids.
Be prepared to throw down $30 per adult and $18 per child. That's no chicken scratch but consider:
The Monterey Aquarium is one of the best aquariums in the WORLD! The Monterey Bay Aquarium is non-profit. Your ticket money is going towards research and a tremendous conservation/education effort.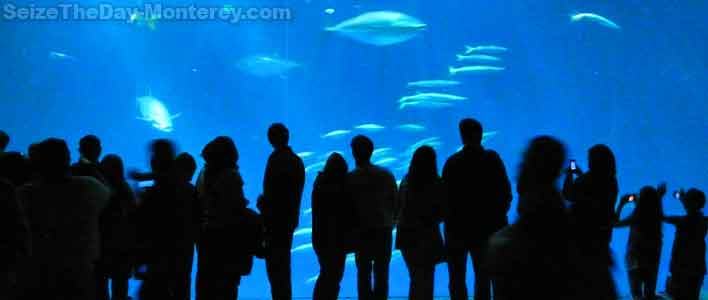 But even given all of these compelling reasons, the price is just simply not cheap and bordering on even being un-affordable

But don't let this discourage you as you don't have to pay full ticket price.
You may even be able to get a serious Monterey Bay Aquarium Discount or even completely FREE ones!
There are a number of ways of getting your tickets cheaper!
Ways listed below such as: Free Aquarium Tickets, Monterey Bay Aquarium Discount Tickets, and even Coupons!
See below for all of the goodness 😀 Monterey Kid's Fun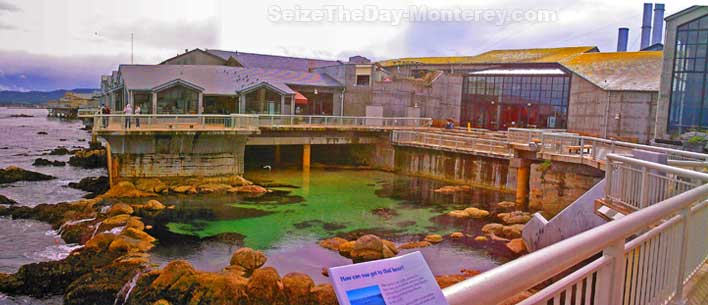 Nope, that's not a typo, you can get Free Monterey Bay Aquarium Tickets! I've done it myself a few times prior to having our family membership. Heck I've even gotten free tickets for friends and family visiting the area recently.
Before spending your cash see if you can get Monterey Bay Aquarium Tickets for free!
There are a number of ways to get those pricey Monterey Aquarium ticket prices down to a reasonable rate. There's a get a 2 day pass for the price of 1 day deal, Student and Senior Citizens can get discount tickets, and some children can even get in for FREE!
Find out all the ways you can get Monterey Bay Aquarium discount tickets.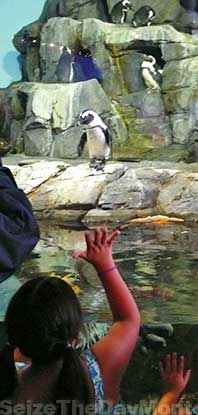 The Aquarium is non-profit so you'll be hard pressed to come across coupons but there are deals to be had.
Many local Monterey hotels have a 2 day pass to the Monterey Bay Aquarium for the price of 1 day. This is available only to local hotel guests so check with your hotel. If you haven't booked your hotel yet then you want to stay at a hotel that offers c.
Membership has it's priveledges. Getting a Monterey Aquarium Membership can save you money even on the first visit. And you get unlimited return visits for FREE!
See how a Monterey Aquarium Membership can save you Money!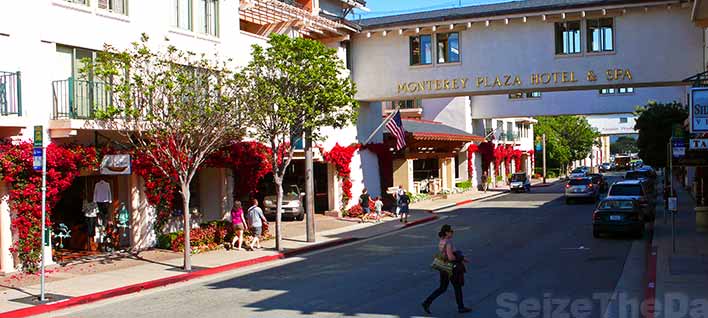 Staying at a hotel near the Monterey Bay Aquarium can really go a long way in making your Monterey vacation even better. Being near the aquarium puts you in the heart of Monterey which means you'll be spending more time doing what you want instead of finding parking or trying not to get lost!
Check out these great Hotels Near the Monterey Bay Aquarium.
Have a Blast with the Kids at the Aquarium with these Kid's Tips!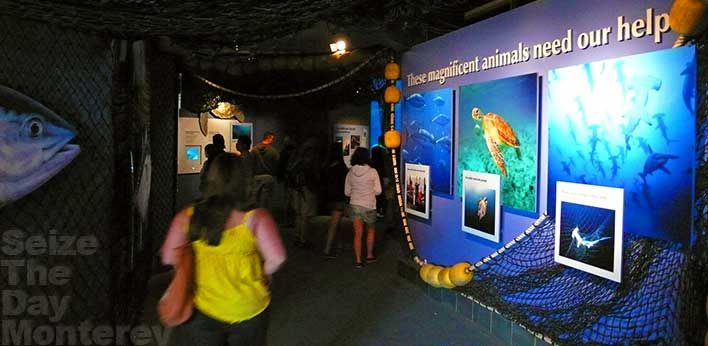 Monterey Aquarium Exhibits
The Monterey Aquarium Exhibits are just breathtaking. The creativity that went into building these exhibits is just amazing. These are not your run of mill fish in a watertank displays. Great care has been given to create an immersive, interactive, and enchanting experience.

There are a few great Monterey Restaurants within a short walk from the Monterey Aquarium where you can grab an excellent lunch at.
Find out which Restaurants near the aquarium are worth checking out.
Monterey Aquarium Budget Trip Tips
Are you on a budget? Great, join the club. These tips will save you a mountain of money:
Monterey Bay Aquarium Information
Find out all the essentials information for your aquarium trip:
Help me help others enjoy Monterey to the fullest!
Send me a quick line about your favorite things to do at the Monterey Aquarium! Pics and Vids fully welcome

Share your Monterey Aquarium Tips
Or just leave a quick comment below!!!
Other Monterey Articles that You May be Interested in: