The Best Pizza of All the Monterey Restaurants Can Be Found at Gianni's Pizza!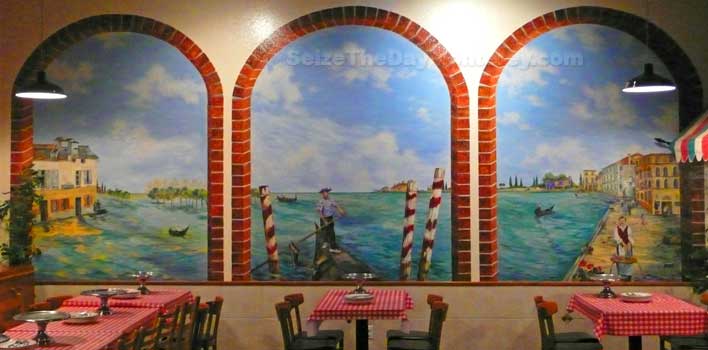 When the craving for a great Pizza strikes, and nothing else will do!
Head down to Gianni's Pizza Lighthouse Ave. in New Monterey immediately!
Gianni's has the best pizza in all of Monterey California, period. A favorite of locals and return visitors to Monterey California alike.
It was the first place we ate at when we moved to Monterey over 20 Years ago and I still remember my very first bite!
Gianni's is a traditional Italian pizzeria
And it shows from the moment you walk into the restaurant. The aromas strike you first which will lead you to the ordering counter.
From there you'll get a number marker to place on your table for the server to bring your pizza, but man is it torture waiting for your pizza.




It's that good especially if you're starved from enjoying your Monterey Vacation!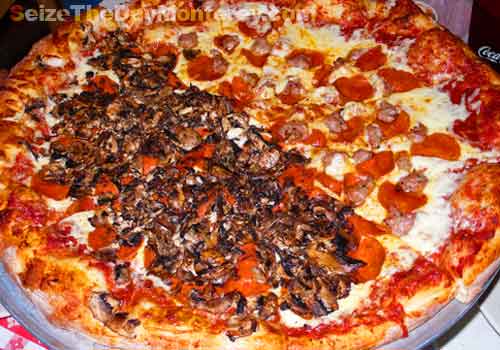 Extra-Large Goodness!!! Pepperoni and Mushrooms are a Family Favorite!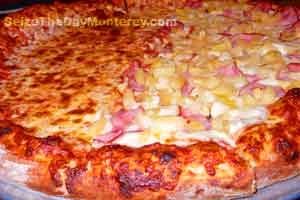 Gianni's Pizzas are fantastic for a number of reasons but the crust has to be the main one!
It is simply heavenly. It pains me when my kids don't eat the crust, that's the best part 😉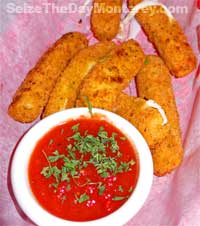 But Pizza isn't the only thing Gianni's is known for. Their pasta dishes such as Spaghetti, Lasagna, and Linguini are tremendous. And their appetizers are fantastic as well.
Throw in a full bar and a number of large LCD TVs for the game and Gianni's is hard to beat.
So What's it Gonna Run Ya?
Gianni's Pizza is a little pricier than your local Round Table but not extrordinarily more. For 2 Extra-Large Pizzas and 7 drinks, it cost us $78. But this fed a party of 8 (five adults and three kids) with plenty of leftovers. An XL Pizza has 12 hefty slices. More expensive than Round Table but far far better!
So Is Gianni's the Best Pizza Place of All the Monterey Restaurants?
In my opinion, yes with the California Pizza Kitchen running a close second. Both pizzerias Monterey Restaurants are excellent. Each has their own unique styles of doing things.
To help you decide which Monterey Pizza Parlor is going to suit your needs:
If you want a more traditional Pizza Parlor in terms of seating, ordering at the counter, super laid back atmosphere (which can get loud), then head to Gianni's Pizza.
The California Pizza Kitchen is a more classy traditional restaurant where you're seated and waited on. Their service is quite good despite how busy they usually are.
If its a Family outting with a number of younger kids, then Gianni's is probably your best bet but The California Pizza Kitchen is great for kids as well, it's just a little more formal.
Large Party?
Both places can accomadate but Gianni's has the advantage with a dedicated back room for special events.
Picky Eaters? Gianni's is a traditional pizza joint so you might end up ordering a number of pizzas to satisfy everyone. At The California Pizza Kitchen everybody just orders their own personal pizza. Much easier if you're the one trying to take care of everybody.
Some Useful Tips for Dining at Gianni's Pizza:
Look For the Yellow Sign!

Gianni's is easy to find off of Lighthouse Ave. Just keep an eye out for the yellow sign and turn into their free dedicated parking lot.

Super Place for the Family and Kids:

Gianni's is a family friendly place and we always have a great time here. It can get loud here so if you're looking for a quiet place to dine then check out a different Monterey Restaurant. Or just get your Pizza to go!

Use That Fork!

The pizza is so loaded that when trying to grab a slice from the pan the toppings and cheese sometimes will fall right off. Use your fork to grab your slice and then dig in with your hands once its on your plate!

Gianni's Gets Crowded:

This is no exageration. Gianni's is very popular for both the locals and tourists. Right around 6:30-7:00 the place just gets jam packed on the weekends. Arrive before 6:00 to avoid the crowds and to ensure you get a table.

Tables May Be Scarce:

It's not uncommon to see people desperately trying to find a table at Gianni's during peak time on weekends. If you find yourself in this predicament and there simply aren't any tables, just kindly ask one of the staff if it's okay to sit in the back dining area.

This area is usually closed off for larger parties but they usually have a few spare tables back there.

Gianni's is Now Open for Lunch!

Well, Friday thru Sunday anyways. 11am-11pm Friday, Saturday, Sunday!

Great for Parties with Large Parties!

Be it a Birthday Bash, Graduation Party, Even High School Reunions, Gianni's can take care of you. Call first though: 831-649-1500

Gianni's Has a Full Bar!

And if you can't find a table, eat your pizza right at the bar while catching the game on one of their LCD Tvs!

No Delivery

Definitely a bummer but you can just order to go. If you still want a great pizza but just don't want to change out of your pajamas, California Pizza Kitchen has curbside delivery.

Gianni's Pizza Hours, Address, and Phone Number

Hours:
725 Lighthouse Ave.
Monterey, CA 93940
Phone: 831-649-1500
Hours: Mon-Thurs 3:30-10pm, Fri-Sun: 11am – 11pm
Help me help others enjoy Monterey to the fullest!
Send me a quick line or review of your favorite Monterey Restaurant! Pics and Vids fully welcome

Or just leave a quick comment below!!!
Other Monterey Articles that You May be Interested in: