Would you like a Monterey Bay Aquarium Discount of Two Days for the Price of one?

A major Monterey Bay Aquarium Discount can be had with a 2 day Monterey Aquarium pass for the price of 1 at many local Monterey hotels.




This is a good deal. I would highly recommend two half days at the aquarium versus 1 full day.
And if you can do it for the same price, then why not!
This deal also allows you to bypass the general admission line altogether and go directly to the VIP Member's entrance!
I can't emphasize enough how much time and headache this will save you from as you won't have to deal with the long and windy line full with crowds of people when the Monterey Bay Aquarium is busy.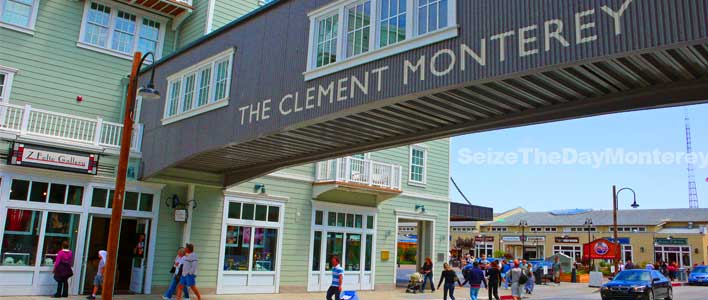 Not only does this Monterey Bay Aquarium Discount save you a lot of money, but it also makes getting into the aquarium much more convenient.
Take the obscure Member's entrance to the right just past the Will Call window.
This entrance will take you directly to the newly opened Sea Horse Exhibit as well as the downright fun Flamingo display.
You'll save money and bypass the crowds at the front door!
Better yet, see if you can get the Monterey Bay Aquarium Tickets for FREE first! Simply check with your hotels front desk for the 2 day Monterey Bay Aquarium discount deal.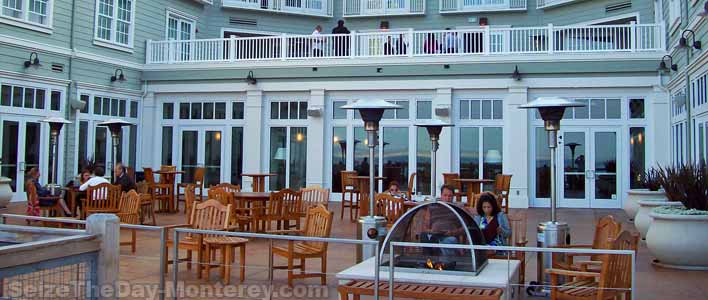 Or any other package deals they may offer.
Monterey hotels that offer this deal will either let you add the Monterey Aquarium discount tickets to the room tab when you book it.
Or you can just simply purchased them at the front desk at the hotel.
Either way this is a fantastic deal that is convenient.
Kid's ticket prices of $18 are also available at these fine hotels with two days for the price of one deal!
If you're in the planning stages of your Monterey vacation and want to be certain to get the 2 day pass for the price of 1 Monterey Bay Aquarium Discount Hotel deal, then pick one of these hotels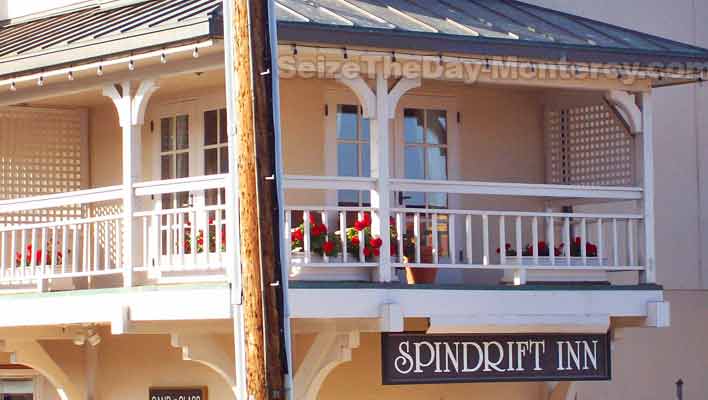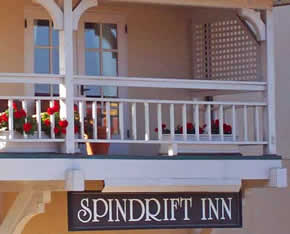 There are Some Drawbacks for the Aquarium Hotel Deal though:
You have to be a guest at the hotel to get the Monterey Bay Aquarium Discount Tickets deal
The tickets are only good for 2 consecutive days, so plan accordingly
The tickets are non-transferable

If you need more than 2 tickets for the aquarium then you might save more money by getting
Monterey Bay Aquarium discount tickets
Do you have a fairly sizable group? Are you set on breaking up your Monterey Aquarium visit into 2 or more days, 2 half days are perfect in my opinion.
Then you may be surprised to know that you can actually save money on your first visit with a Monterey Aquarium Membership Ticket
Help me help others enjoy Monterey to the fullest!
Send me a quick line about your favorite things to do at the Monterey Aquarium! Pics and Vids fully welcome

Share your Monterey Aquarium Tips
Or just leave a quick comment below!!!
Other Monterey Articles that you may be interested in: