Sounds too good to be true, but FREE Monterey Bay Aquarium Tickets can be scored! Get your cheap Monterey Bay Aquarium Tickets on!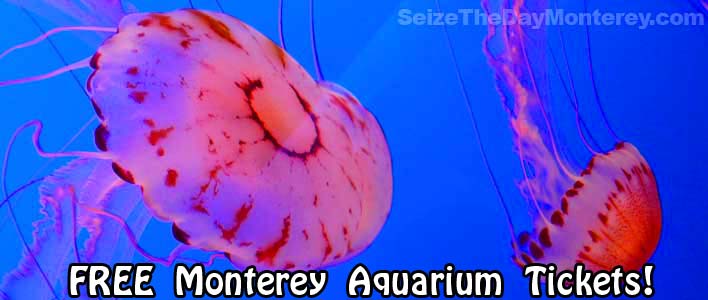 The Monterey Aquarium is one of the premiere destinations here and for good reason. It is one of the top aquariums in the world and is just plain fun for children and adults alike.
The price of admission is totally worth the $35 per adult, $22 per child, but getting in for free is one sweet deal. The money saved could go a long ways towards a fantastic meal at a killer Monterey Bay Restaurant.
Prices subject to change, check the Monterey Bay Aquarium's web site out for the latest prices.
So "How is this possible?" you may be asking.
Well, the secret is to sneak in undetected when it's the busiest… Just kidding, don't do that, it wouldn't work anyways and is just plain wrong. But seriously, see below for the scoop:

Believe it or not there are a number of opportunities to get FREE Monterey Bay Aquarium Tickets.
Every year the Monterey Bay Aquarium has free admission days where you can get in entirely FREE! They also have an annual Open House where local residents can get in for free for an entire week!
You can also get into the aquarium for Free if you have friends who have membership at the Monterey Bay Aquarium. Use them once and it's nice, but a second and third time is pushing it.
Remember, the Monterey Bay Aquarium is non-profit, so any money you spend there goes to running the aquarium and research for our ocean's conservation, so give back when you can

See all the ways you can get Free Monterey Bay Aquarium Tickets below: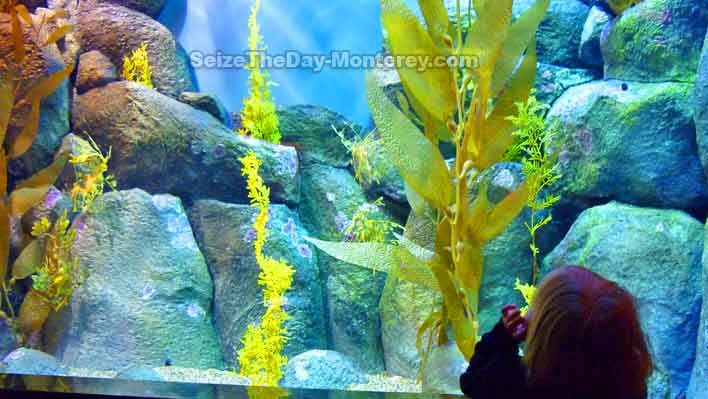 FREE Monterey Bay Aquarium Tickets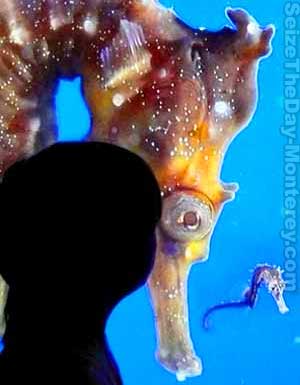 Free Admission Days
The Monterey Aquarium occasionally has free admission days to mark special occasions.
To celebrate their 25th Anniversary. they gave away Free Admission on the 20th of each month January through October of 2009 to Monterey County Residents.
Early to mid December every year the Monterey Aquarium usually has free admission days for a week or so for residents.
Residents must show valid identification and proof of residence.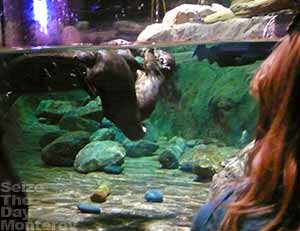 Open House
Every year in December the Monterey Aquarium has a nine-day community open house which gives free admission to Monterey County Residents.
Do You Have Friends or Family that Have Aquarium Membership?
Monterey Aquarium Membership comes with 2 guess passes in addition to the membership cards that have the member's name on them.
See if you can borrow the passes for a day.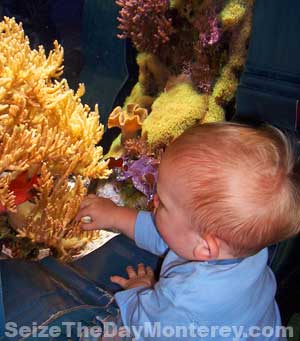 Children Under 3 are FREE!
This little detail can save you $17 per child that is under the age of 3.
Residents of the Monterey Area that are low income can actually get Monterey Aquarium tickets for free from any of the Monterey County Libraries.

Individuals and families who qualify for Free School Lunch, WIC, SNAP, Meals on Wheels, Medi-Cal, Healthy Families, Healthy Kids, or similar social services can request one aquarium Shelf to Shore pass each year at most community libraries in Monterey County and in Watsonville. Each pass admits up to six family members for a one-time visit.

The program started on Monday, September 10, 2012 and is expected to serve more than 30,000 low-income residents each year.

If you qualify, get all the details you need to know in order to get 6 FREE Monterey Bay Aquarium tickets from the library!

Admittedly, non-residents will have a much harder time getting free admission but that doesn't mean you can't save money with Monterey Bay Aquarium Discounts
Monterey Bay Aquarium Coupons are hard to come by as they are a non-profit organization but they do exist! Get the scoop on Monterey Bay Aquarium Coupons
The Best FREE Things to do in Monterey CA
Help me help others enjoy Monterey to the fullest!
Send me a quick line about your favorite things to do at the Monterey Aquarium! Pics and Vids fully welcome

Share your Monterey Aquarium Tips
Or just leave a quick comment below!!!
Other Monterey Articles that You May be Interested in: