Would You Like to Find the Perfect Big Sur Lodging?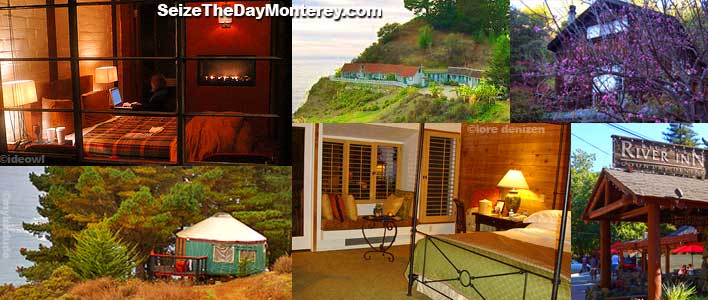 There's nothing like staying in Big Sur, CA!
One of the most beautiful areas in California if not the entire United States is here in Big Sur.
As rugged and undeveloped as the coastline is, you can rest assured that there are Big Sur accomadations that will please anybody.
The thing to keep in mind is that Big Sur Lodging is either super luxurious and expensive or quite rustic and moderately priced.
What that means is for the luxurious you're looking at $550-$2200 per night at say the Post Ranch Inn or for the rustic you're in the ballpark of $125-$260 per night at the Big Sur River Inn. There are also some really good lodging options for under $100 too!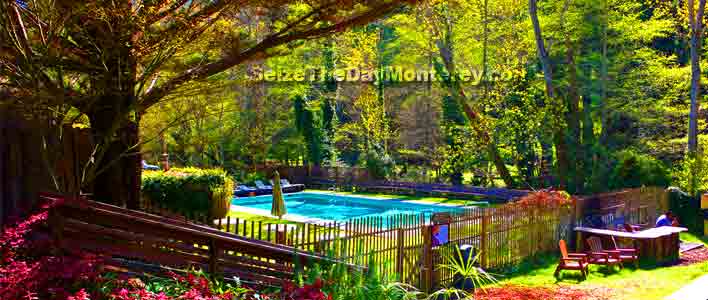 Check out your Big Sur Lodging in Luxury options
Check out your Rustic Big Sur Lodging options
Check out Big Sur Lodging for Under $100
If you must have a room with an ocean view check out Big Sur Lodging with an Ocean View. You'll be surprised at the affordability of some of these rooms. Traveling with your family pet? Many places in Big Sur simply do not allow pets, but there are a few. Check out Pet friendly Big Sur Lodging.
If the "luxurious" is a little too steep in price and the "rustic" options just isn't what you had in mind than I recommend you stay in Monterey or Carmel and drive into Big Sur. You'll have many more options especially in Monterey and you'll get more for your dollar.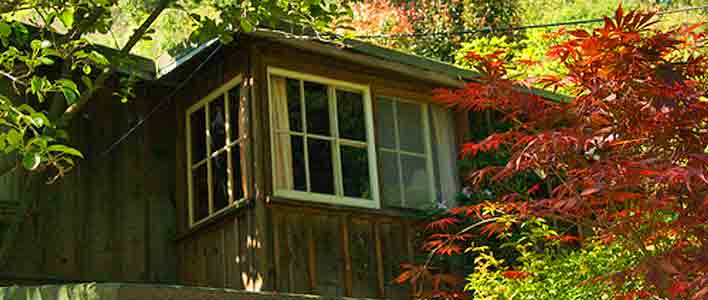 Don't get me wrong, staying in Big Sur is tremendous but I just want you to be happy with your accomadations no matter where you stay. With that said, there are a number of fantastic Big Sur Lodging options that will have you communing with the coastline in no time. Get more Big Sur Lodging Tips. See below:
Big Sur Lodging:
Big Sur River Inn:
Situated right next to the Big Sur River is the appropriately named Big Sur River Inn. A great spot for families as they have one of the few heated swimming pools in Big Sur.
They're moderately priced at $125-$260 per night!
Their restaurant is pretty decent as well. Want to overlook the Big Sur River? Pay a little extra for the Riverside Suite which has a viewing deck.
Lucia Lodge:
Want affordable Big Sur Lodging with an ocean view? Well you found it. Lucia Lodge probably has the best panoramic ocean views of any Big Sur Lodging options out there.




You'll be situated 300 feet above the Pacific Ocean in one of 10 of Lucia Lodge's cliff-side cabins.
Moderately priced at $195-$275 during high season.
Big Sur Lodge
Big Sur Lodge is located inside gorgeous Pfeiffer Big Sur State Park so you don't even have to leave the property to go hiking! A big time plus if hiking is on the agenda. A fantastic place for the kids as there are planned summer activities as well as a number of easy trails along with a swimming pool! Rooms with fridges and fireplaces are also available which makes it an ideal place for families!
No ocean views here but easy hikes through redwoods to gorgeous waterfalls more than make up for it.
The Big Sur Lodge is moderately priced in the range of $209-$400 per night. The rooms closer to $400 have kitchens and sleep 4-6 people. No Pets allowed.
Deetjens Big Sur Inn
Deetjens is about as rustic as it gets but that's part of the charm. Those looking for luxury need not apply. The allure here is being close to nature in small quaint cabins. Neighboring streams will put you in a meditative state as you disconnect from all technology (no wifi, cell phone coverage, or tv).
Moderatley priced and probably one of the cheaper options in all of Big Sur. Rooms start at $80 a night.
Deetjens is also known to be one of the best places to have breakfast in all of Big Sur!
Glen Oaks Big Sur:
Glen Oaks Big Sur Motel is a charming moderately priced Big Sur Lodging option. Matter of fact they're probably one of the cheaper options.
They're located right next to highway 1 which makes them easy to find but you may experience highway noise from your accomadations. Fortunately there isn't much traffic along highway 1 after it gets dark so you're covered there.
Post Ranch Inn Big Sur:
If you're looking for the perfect Honeymoon spot or just pure luxury in accomadations and location than look no further than the Post Ranch Inn Big Sur.
Often a hot spot for celebrities and honeymooners, the Post Ranch Inn will not disappoint if you're looking for a romantic retreat. But not for families, kids are strictly prohibited.
Rates are Luxurious at $550-$2200 a night or more for the rooms with an ocean view.
Ragged Point Inn:
The Ragged Point Inn is located on the southern outskirts of Big Sur. Quite a drive if you're coming from Monterey, but just a short one if you're going north from Cambria. The views here are breathtaking and the grounds are well kept and great for exploration.
Price range falls in the moderate range from $160-$270. The "Cliff-Top" rooms will give you tremendous ocean views. No Pets Allowed though.
Big Sur Campground and Cabins:
A fantastic choice for family lodging in Big Sur. This family centric site along the Big Sur River features tubing on the river, and an assortment of lodging options include Tent Campsites, RV Sites, Tent Cabins, and full on Cabins with kitchens and fireplaces!
Moderately priced from $35 per night for tent campsites to $125-$360 per night for the Cabins.
What's Your Favorite Lodging and Why?
Treebones Resort:
Looking for unique Big Sur Lodging? Look no further as Treebones is about as unique as it gets. Be more with nature by staying in a Yurt which is a permanent tent like structure with amazing panoramic views!
These Yurts are very comfortable which include Queen sized beds, polished wood floors, and french doors that open to a private deck with ocean views.
Prices are moderate at $155-$190 for 2 people depending on your view. Only children 6 or older are allowed though. No pets are allowed in the Yurts.
Ventana Inn and Spa:
Ventana Inn and Spa is luxuriuos Big Sur lodging with prices to match and the accomadations to go along with it! If you're looking for comfort in rugged Big Sur than you've found it.
Kids are not allowed at Ventana Inn and the ocean views are quite distant. If a great ocean view is preferable then in this price range the Post Ranch Inn is the better of the two.
Riverside Campground and Cabins:
If you are vacationing with your pets then checkout Riverside Campground and Cabins. They are the only Big Sur Lodging that will allow dogs in their cabins! A two dog per cabin and/or campsite limit is strictly enforced. Pets must be on a leash and attended.
Big Sur Lodging that allow Pets
Big Sur camping is one of the areas most sought after activities and for good reason. There is something special about being close to nature, especially when you're in magical Big Sur California. Imagine emerging from your tent at the crack of dawn to an amazing coastline! There is nothing like it.
And on top of this, camping will be your cheapest Big Sur Lodging option by far!
Find out more about Big Sur Camping
Help me help others enjoy Big Sur to the fullest!
Send me a quick line or review of your favorite Big Sur Lodging! Pics and Vids fully welcome

Share your Big Sur Lodging Tips
Or just leave a quick comment below!!!
Other Big Sur Articles that You May be Interested in: