Do You Want Big Sur Lodging For Under $100 a Night?

Big Sur Lodging can get kinda pricey with luxury rooms in the range of $550-$2200 a night.
More reasonable "rustic" and cozy places will run $150-$400 a night.
A little better but if you're after the sweet spot of lodging for under $100 then you've come to the right site.
There are a few options at this bargain rate and you'd be surprised at what you get considering just how truly beautiful and magical Big Sur is!
Some of these Big Sur Lodging options are even among Redwood trees and better yet, the natural soothing sounds of creeks and streams can be heard from some of the rooms! A true bargain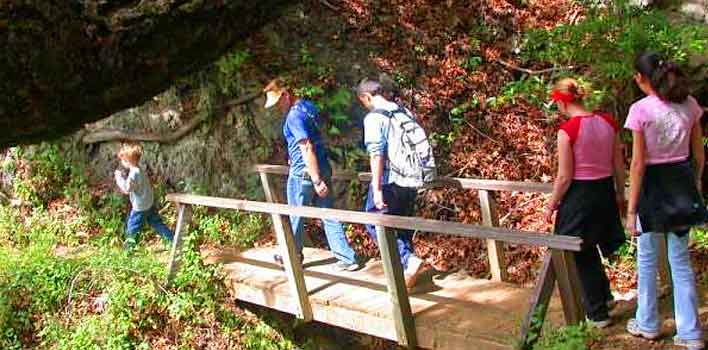 Big Sur Lodging for Under $100 a Night
If you really want the cheapest Big Sur lodging and you love camping, then you are in luck. Pitching a tent in one of Big Sur's Campgrounds or Big Sur State Parks is the cheapest Big Sur Lodging you're going to find. And it's only going to cost $10-$40 a night depending on the campsite, number of people/cars, etc.




Don't skip on reservations, last minute and Big Sur accommodations DO NOT MIX! Don't want to pitch a tent? Then rent a "tent cabin" which is a permanent tent structure that often has pre-made beds and almost everything you need for Big Sur Camping and all for under $100! No setup and breakdown time which gives you more quality time with Big Sur 😀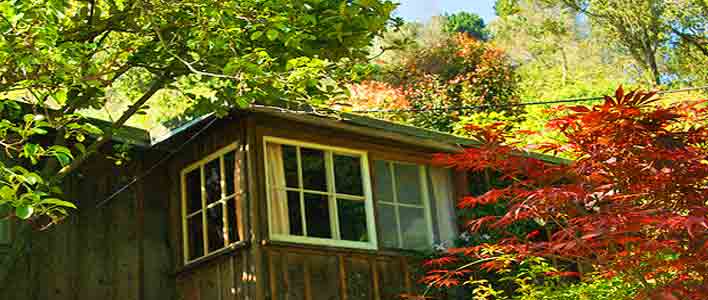 Deetjens Big Sur Inn: ($80-$95)
So camping just isn't going to do it this time around. Well then Deetjens Big Sur Inn has rooms rooms for under $100.
Deetjens Big Sur Inn has rustic and cozy rooms in the Redwoods of Big Sur and you can even hear the streams from some of them. $80 a night gets you a twin bed, while $95 a night gets you either a double bed or two twin beds. All three options have shared bathrooms.
If a private bathroom is an absolute must than you'll have to spring $130 for the Edy's room which has a Queen Bed and Private bathroom. So not only do you get fantastic Big Sur Lodging for under $100, but Deetjens is also known to have THE BEST Breakfast in all of Big Sur California!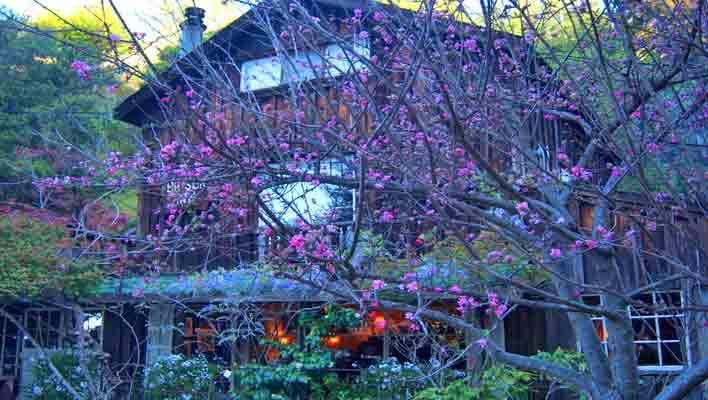 Riverside Campground and Cabins: ($85-$200)
If you're looking for Big Sur Lodging for under $100 and for you and your pet, then Riverside Campground and Cabins is the ONE! It's the only lodging in Big Sur that will allow dogs in their cabins!
The cabins are quaint and cozy with a double bed, outdoor fireplace and table, and shared bathrooms at the $85 price point. For $100 you get a double bed and a bunkbed. Expect to pay $10 extra on top of these prices on the weekends.
Best Sight Seeing Spots in Big Sur
Fernwood Resort Big Sur ($99-$165)
At $99 a night, The Fernwood Resort offers rooms that face nearby Highway 1. You will get some highway noise but the traffic after dark is usually minimal and isn't too much of a problem.
But if you're in Big Sur for some peace and quiet then you may want to skip the Fernwood Resort. They're known to be one of the more livelier campsites in Big Sur with live bands and a very lively bar.
Big Sur Lodging The Affordable Way
Help me help others enjoy Big Sur to the fullest!
Send me a quick line or review of your favorite Big Sur Lodging! Pics and Vids fully welcome

Share your Big Sur Lodging Tips
Or just leave a quick comment below!!!
Other Big Sur Articles that You May be Interested in: