Do You Need Big Sur Lodging That Can Accommodate Pets?

Honestly, lodging in Big Sur with pets is a tough one. Most places simply do not allow pets.




In addition to this most of the state parks don't allow dogs because of the Park's delicate ecosystems.
If you're not dead set on staying in Big Sur and wouldn't mind driving in 30-40 minutes from neighboring Monterey or Carmel then you may be able to find more accommodations for you and your pet.
Carmel is known as being a super dog friendly town! So there are a number of great options there for lodging with your pets. Carmel Beach is one of the best beaches dogs as well. And Big Sur is just 20 minutes away and it's a nice drive at that 😀 But if you want to be in Big Sur, then you have some options.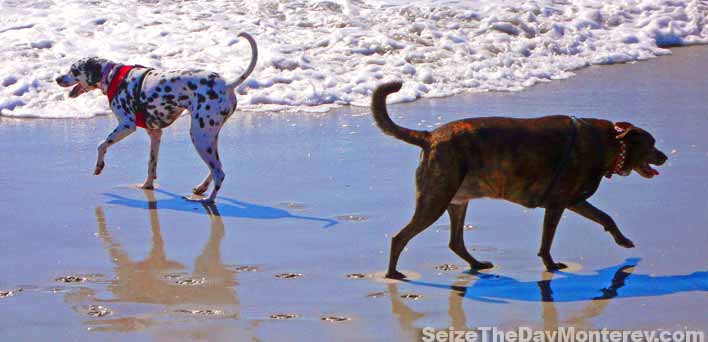 You have very few options in Big Sur California but the key is that you do have options.




Expect to pay additional fees or even a deposit in some cases up front.
If you travel often with your pets than this should come as no surprise, but Big Sur Lodging may be a tad pricier and stricter on their policies due to the high demand and preservation efforts of the area.
The Big Sur Lodging and campsites that do allow pets require your pet to be on a leash and attended at all times. See below for how you can accommodate your family pet here in glorious Big Sur, California. It may take a little bit of doing, but being able to exploring Big Sur with your best friend is so worth it

And trust me, they will love you even more for it!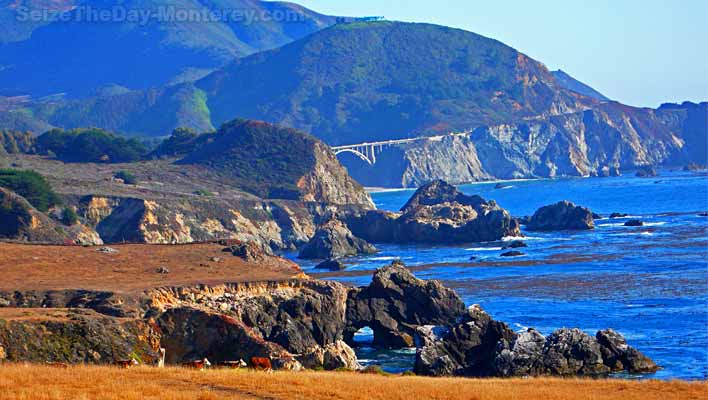 Big Sur Lodging with Pets:
Big Sur Campground and Cabins:
A great place for family camping and that includes the family pet!




This very family oriented Big Sur Lodging has a number of great features!
Features such as tubing the river, a swimming pool, volleyball and basketball courts, Redwood Hikes, and more! Leashed dogs are allowed in the Tent Campsites, RV sites, and Tent Cabins but NOT the Cabins so plan accordingly. Dogs must be leashed and attended at all times. You'll pay $5 per pet for the tent campsites and $15 for the Tent Cabins. Big Sur Campground and Cabins is moderately priced at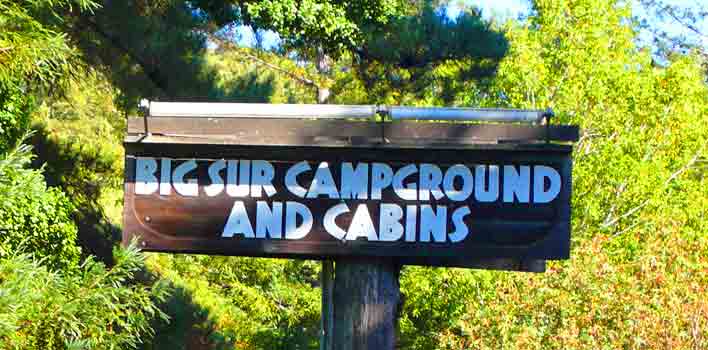 $35 pernight for tent campsites to $160-$360 per night for the Cabins.
Riverside Campground and Cabins:
Riverside Campground and Cabins is probably the most pet friendly Big Sur Lodging going. They are the only site that will allow dogs in their cabins! A two dog per cabin and/or campsite limit is strictly enforced. Pets must be on a leash and attended.
$5 extra per dog per night for the tent site and $20 per dog per night for the Cabins.
Moderately priced at $85-$200 a night for the cabins and $40 for the tent sites.
Best Sight Seeing Spots in Big Sur
Fernwood Resort
Pets are allowed in the tent campsites and tent cabins only. Sorry, no pets in the Fernwood Resort Motel itself or their Cabins.
You're going to pay an additional $5 per pet per night for the tent campsites and $10 for the tent cabins. Much like all the other places, dogs must be leashed and attended at all times.
Things You Must Do in Big Sur California
Ventana Campground
The Ventana Campground allows dogs with a $5 per night per dog with a two dog limit. Only tent campsites are available here.
The problem with the Ventana Campground is that they're usually closed during the off-season so this may limit your options.
Rates for the tent campsite ranges from $35-$55 a night depending on how many people (up to 5) and how many cars (up to two).
Treebones Resort
Treebones Resort has the most unique Big Sur Lodging in all of Big Sur with their Yurts but unfortunately they do not allow pets in them

But, they do alllow pets in their tent campsite though but you'll have to bring your own tent. And the cost is much higher than most other campsites at $65 for two people + $10 per pet.
Big Sur Lodging For Under $100
Gorda Springs Resort
Gorda Springs Resort has two designated rooms that will allow pets on a first come first served basis.
The Cedar North room will run you $200-$250 a night and includes a queen bed, private patio, and an ocean view and of course allows pets!
Help me help others enjoy Big Sur to the fullest!
Send me a quick line about your Big Sur Lodging with your pet! Pics and Vids fully welcome

Share your Big Sur Lodging Tips
Or just leave a quick comment below!!!
Other Big Sur Articles that You May be Interested in: