If You Want to Enjoy Monterey CA to the Fullest then You've come to the Right Place!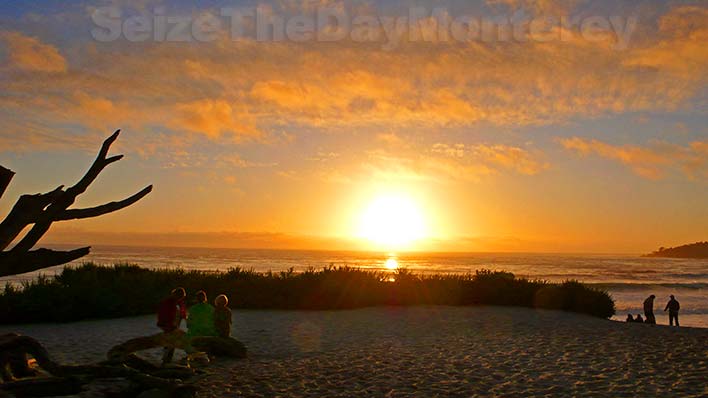 Welcome to SeizeTheDay-Monterey.com, a labor of love done by yours truly. My name is Kevin and I'm going to be your personal Monterey Bay Guide.
We've lived in Monterey for over 25 years and have played tour guide and advisor to a number of friends and family over the years.
To my surprise, many of our friends and family cannot find good information on where to stay and what to do here in Monterey or even where to eat.
They complain that most sites just give them a giant list of Monterey Hotels and Restaurants that really doesn't do them any good. Some websites were just sites that took advertising money from local businesses and passed off their ads as recommendations

… I plan to change all of this!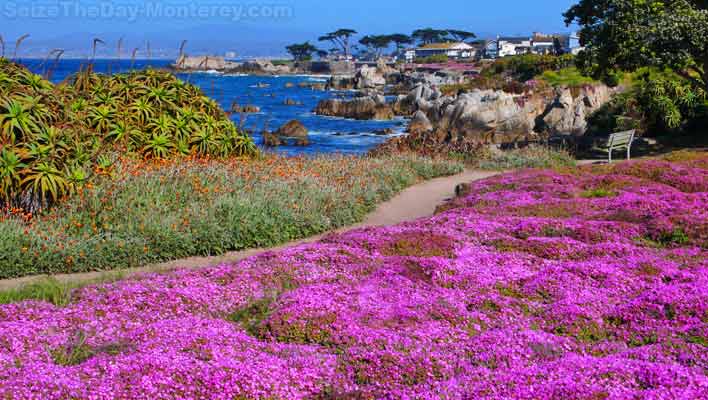 So I set out to create a site about Monterey that would truly help those wanting to make the most of their Monterey Experience.
I aim to provide real information, just like you would get from a close friend who lives in the area.
Somebody who will show you the tourist hotspots and the hidden gems of the Monterey Bay that only locals know about.
I'll also help you avoid "tourist traps" if that's not your thing

You need somebody who is personally vested in you having the best time possible because after all you are a guest in my Home 😉 and I want you to have a great time because I want you to visit again and again!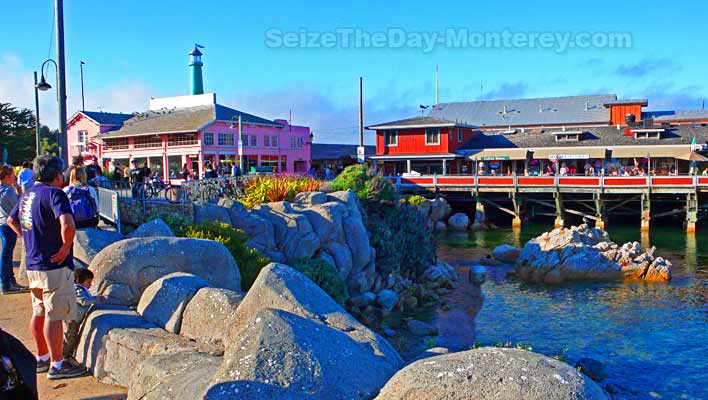 Real Information such as:
Do Not Wait In Line at the Monterey Aquarium
This is a waste of time as the line can often wrap around the block. If you purchase your tickets online or phone them in you can pickup your tickets at the Will Call Window and avoid the line altogether!
If you get Monterey Bay Aquarium Discount Tickets through a Hotel Deal or get an Aquarium Membership, you'll be able to use the Member's Entrance which fast tracks you to the top displays while avoiding the crowds!
There are a number of ways to ensure that you have a great aquarium visit! Find out more ways to maximize your time in the Monterey Aquarium

See if you can Score Free Monterey Aquarium Tickets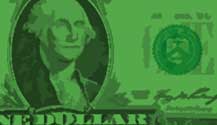 Save Money with the Best Free Stuff
You Don't have to spend a lot of money to enjoy Monterey, matter of fact some of the Best Things in Monterey are FREE!
The Best Free Things in Monterey
Do Not Miss Big Sur
I cannot stress this enough. Big Sur is one of the most beautiful stretches of coastline in the WORLD. Take at least half a day to see Big Sur, you will not be disappointed!
The Best of Big Sur California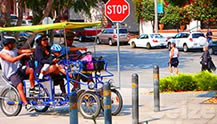 Have a Blast with Your Kids!
Family Trips to Monterey California are a blast! There's so much fun to be had that it's hard to know where to start!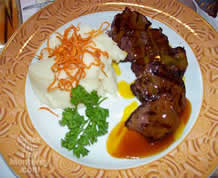 Getting Hungry?
Monterey is known for her food but the problem is that there are so many choices. Let me help you:
A Killer Breakfast Before Doing the Monterey Aquarium
Tremendous Seafood, Steaks, and Views!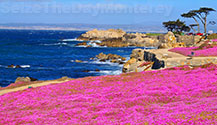 Get Up Close and Personal with Monterey
Walk the Recreational Trail from Fisherman's Wharf to Cannery Row and even Pacifc Grove. Its an easy walk and the best way to take in Monterey!
Walk Monterey's Recreational Trail
And of Course You have to do the Monterey Aquarium!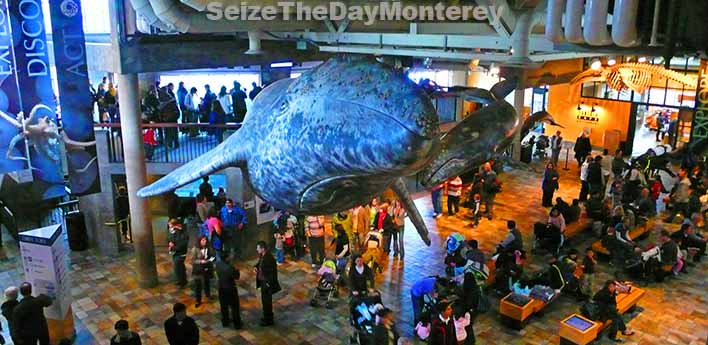 The Monterey Aquarium is World Famous and is considered to be one of the top ten aquatic aquariums in all of the world. If you haven't been yet, you have to go.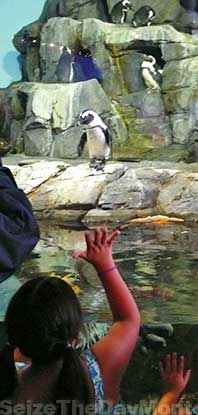 If you've seen it, take another look, they're constantly updating and revamping the Monterey Aquarium exhibits. You'll be shocked at how much has changed if you haven't been there in a while.
Some links below to help you with your Monterey Aquarium excursion:
Monterey Bay Aquarium Discount Tickets
Purchasing Your Monterey Bay Aquarium Tickets
Monterey Aquarium FREE Parking
2 Days for the Price of 1 Aquarium Tickets!
Coupons for the Monterey Bay Aquairum
Great Restaurants Near the Monterey Aquarium
Monterey Bay Aquarium Discount with Membership
You Cannot Miss Big Sur California!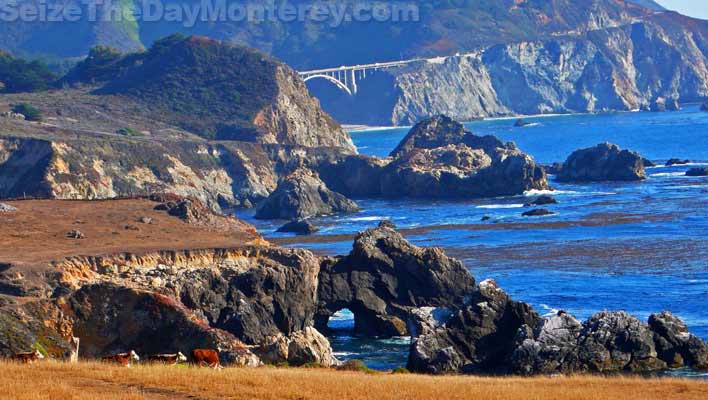 Take some time out and visit Big Sur California. You won't regret it and it's just 15 minutes from Monterey. Coastal Highway 1 is regarded as one of the Top 10 Drives in the World. It is remarkably beautiful and is just awe inspiring.
If you're pressed for time, you can do a Big Sur California Quick Trip in 2-3 hours. But I recommend going for at least half a day. There is so much to see and to do in Big Sur.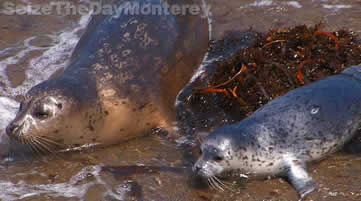 The Very Best of Big Sur California
The Best Big Sur Sight Seeing Spots
Big Sur Beaches You Cannot Miss
Big Sur California Driving Tips
And No Trip to Monterey is Complete without Seeing the Sea Otters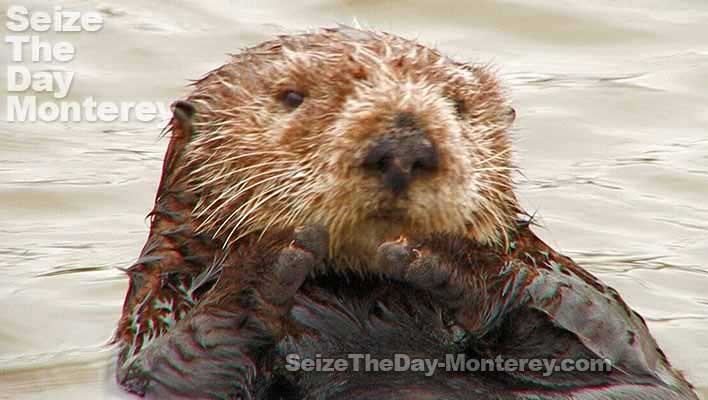 If there was one animal that was the mascot of Monterey, it would absolutely be the Sea Otter.
These guys are a blast to watch, expecially in the wild. You can see these guys from a number of places but the hot spots include Fisherman's Wharf, The Monterey Aquarium, The Recreational Trail, Point Lobos, and something I like to call The Sea Otter Secret Hangout!
Did I Miss Something?
Help me help others enjoy Monterey to the fullest!
Send me a quick line about your favorite things to do here in Gorgeous Monterey! Pics and Vids fully welcome

Or just leave a quick comment below!!!
Other Monterey Articles that You May be Interested in: