Save Money with Free Monterey Bay Aquarium Parking!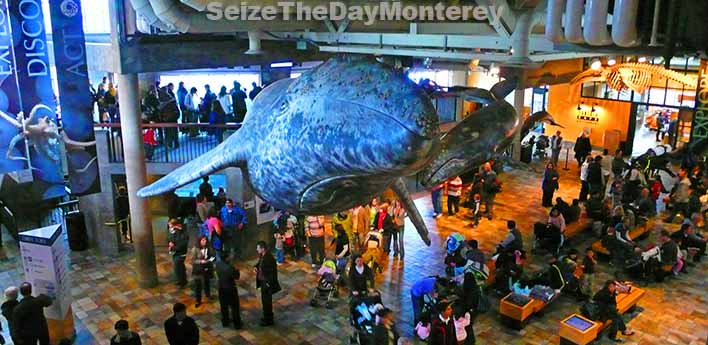 You've paid quite a bit of cash for your Monterey Bay Aquarium tickets only to find out there isn't a free dedicated aquarium parking lot.
There isn't even validated parking! My goodness, visiting Monterey isn't cheap so you have to save money anywhere you can.
If you haven't purchased your tickets yet, check and see if you can score:
Monterey Bay Aquarium Tickets for FREE!
Parking in the Cannery Row Parking Garage will run you $1.50 per half-hour. So spending 3 hours at the Monterey Aquarium plus an hour lunch will run you $9 (the first hour is free). That's a bowl of the best clam chowder in Monterey! Which by the way can be had on Fishermans Wharf at The Grotto.

Free Parking and a Short Scenic Walk to the Monterey Aquarium!
Take Wave Street which becomes Ocean View Blvd. You'll pass the aquarium on your right side and the Tin Cannery Mall on your left.
Drive just a couple of minutes.
There will be FREE all day street parking after the parking signs end.
The walk to the Monterey Aquarium is mere 5-7 minutes on the recreational trail. The coastal views, the fresh air, wildlife spotting of seals, sea otters, sea lions + more and a little bit of exercise are the perfect pre-show to the Monterey Bay Aquarium.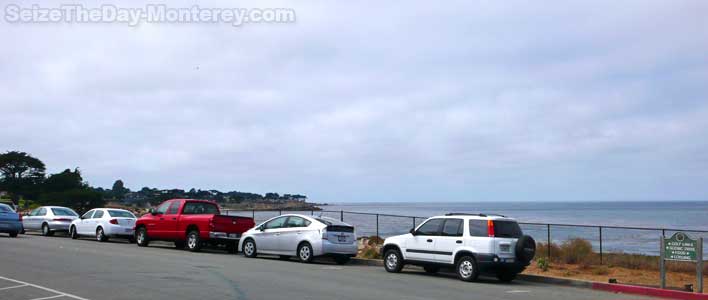 You'll also get to see the harbor seals on the beach next to the Hopkins Marine Lab pictured below.
A great way to start your aquarium trip as you'll get to see first hand Monterey Bay wildlife in their natural habitat!
Peak season during the Summer months will be overly crowded.
For your best Monterey Aquarium experience, make plans to be at the aquarium right when it opens (usually 9:30am).
Being there early will almost guarantee a spot in the FREE parking on Ocean View Blvd, and even if you're not early, you still may be able to grab a spot a tad further down. Happy Saving to you!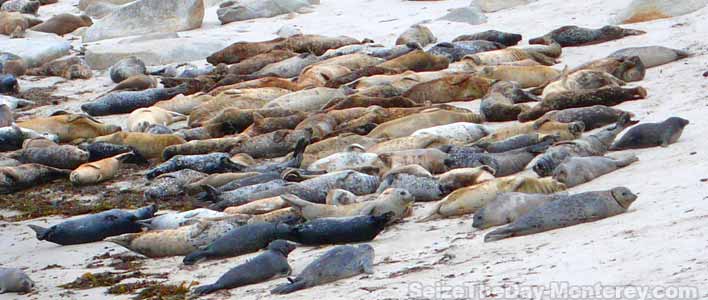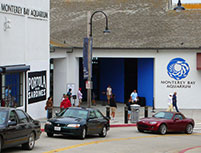 Free Monterey Bay Aquarium Tickets
Monterey Bay Aquarium Discount
The Best FREE Things to do in Monterey CA
Help me help others enjoy Monterey to the fullest!
Send me a quick line about your favorite things to do at the Monterey Aquarium! Pics and Vids fully welcome

Share your Monterey Aquarium Tips
Or just leave a quick comment below!!!
Other Monterey Articles that You May be Interested in: