If you're Active Duty Military or work for the US Government, you can save a few bucks on Monterey Aquarium Tickets.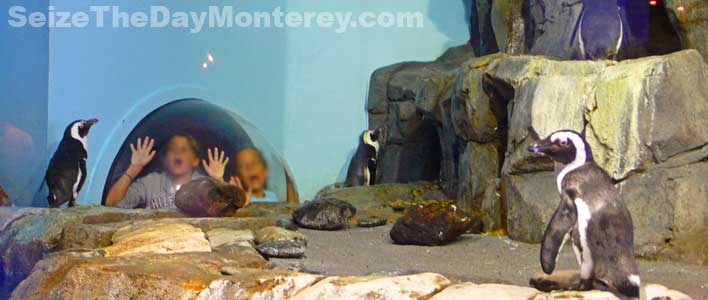 Save $2 per Monterey Bay Aquairum tickets for both adults and children by going to the Naval PostGraduate School.
You can also save money on Senior Citizen and student tickets at NPS as their student/senior cititzen rate is much cheaper than at the door.
But before you spend any money, check and see if you can get your
Monterey Bay Aquarium Tickets for Free!
The downside to getting your Monterey Bay Aquarium discount tickets at the Naval Postgraduate School is that their hours are 9:30-1:30 and 2:30-4:40 Monday thru Friday.
Another downside is that it usually takes me about 20 minutes to get the tickets.
This includes entering and exiting from the base and finding parking which can be tough around lunch time.
Add 10 more minutes if you need to get a temporary pass.
Have your Military/Government ID, car registration, and current proof of insurance ready when getting a base pass.
Note: If you're Active Duty Military or work for the US Government and are stationed in California, chances are you can buy your Monterey Bay Aquarium discount tickets at your local MWR office.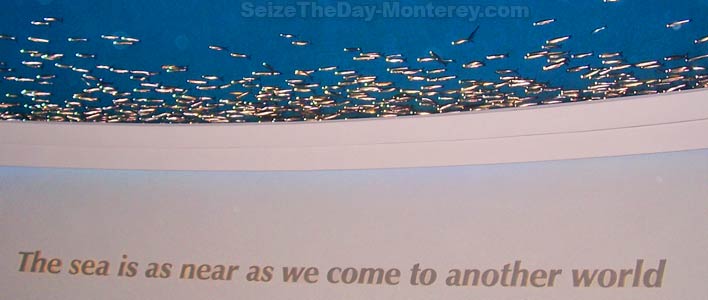 If you have a very large party with lots of kids then your best bet to save money is to look into getting the Aquarium Membership.
You can save a lot of money this way along with free repeat visits for the year.
See if the Monterey Aquarium membership will save you money.
So all of this adds up to quite a hassle.
So I would only recommend going this route if you have a large party.
Then the savings can be significant, otherwise the hassle may not be worth saving $2-$4.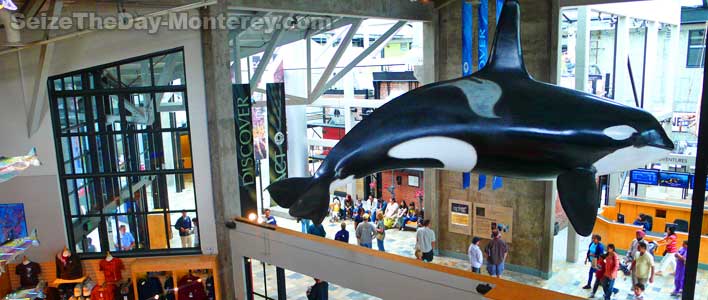 Help me help others enjoy Monterey to the fullest!
Send me a quick line about your favorite things to do at the Monterey Aquarium! Pics and Vids fully welcome

Share your Monterey Aquarium Tips
Or just leave a quick comment below!!!
Other Monterey Articles that You May be Interested in: