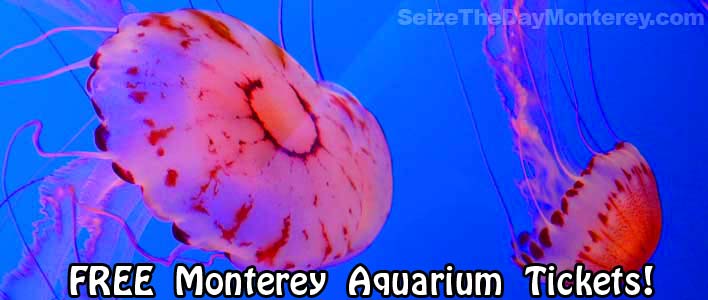 Free Admission to the Monterey Bay Aquarium December 7th thru 15th 2013!
The Monterey Bay Aquarium is offering free admission to residents of the Monterey County from Saturday December 7th thru Sunday December 15th 2013. Residents must present valid identification and proof of residence at the main entrance to be elgible for free admission.




Plan on going early because as you guessed it, the Monterey Aquarium will be swarmed with locals taking advantage of this kind Holiday Gift from the Monterey Bay Aquarium. If you haven't been to the aquarium in a year or two, you may be surprised to see how much it has changed. I have friends and family that were completely wowed recently because they haven't been in a few years and couldn't believe how much the Monterey Aquarium has changed.
Now is the perfect time to check out what's new at the aquarium. You can't beat Free Monterey Bay Aquarium Ticket! Free Admission to one of the top aquatic aquariums in the world is hard to beat! Enjoy!