Sounds too good to be true, but it isn't!
The generous Monterey Bay Aquarium donates free aquarium passes each and every month to Monterey County Libraries!




These free passes are available to qualifying low income families that live in Monterey County.
Up to 6 FREE Monterey Bay Aquarium Passes per family! Now that's a Monterey Bay Aquarium Discount!
The Monterey Bay Aquarium and local libraries have teamed up to offer free aquarium admission to low-income families in Monterey County and the Pajaro Valley through a revamped "Shelf to Shore" program.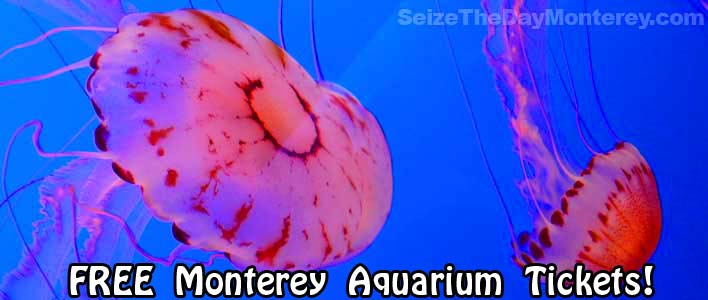 You can get up to 6 Free Monterey Aquarium tickets if your family qualifies!




That's right, 6 free passes! Count them, 1-2-3-4-5-6!!!
Find out everything you need to know to get your
FREE Monterey Bay Aquarium discount tickets from the library!
Follow the link above or just click either of the two images to get all of the details on how to get 1-2-3-4-5-6 FREE Monterey Bay Aquarium Discount Tickets! Now that is about the best discount you can get 😀