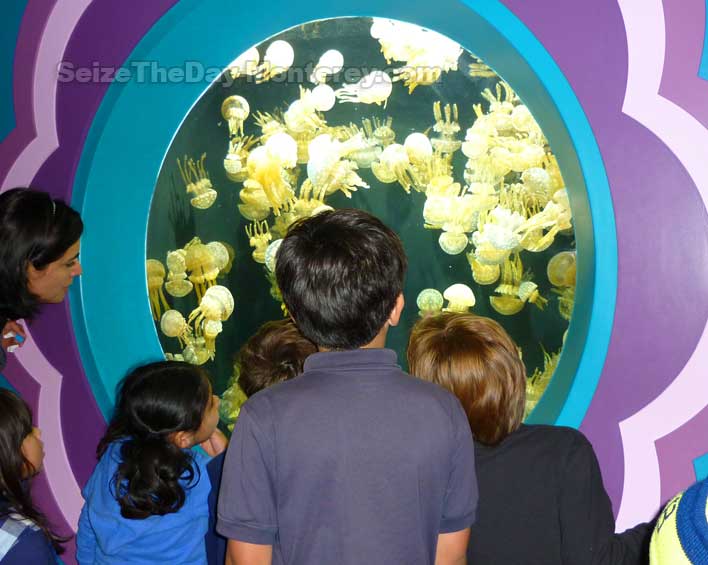 Spring Breakers enjoying the Jellies at the Monterey Bay Aquarium. If you're looking for something fun to do with the kids or even for just yourself, the Monterey Aquarium is a solid pick. Lots to do, great interactive exhibits and just an overall great fun feeling of being so close to nature and learning about our oceans and the conservation of them.
The Monterey Aquarium now has hammerhead sharks which is quite the treat for our boys who are all big fans of sharks.
You may get so enthralled by the Monterey Aquarium that you may forget to go to the beach, I doubt it but you just might 😉 If you're looking for the best beach in the Monterey Bay, Carmel Beach will not disappoint!!!
Other Monterey Articles that You May be Interested in: