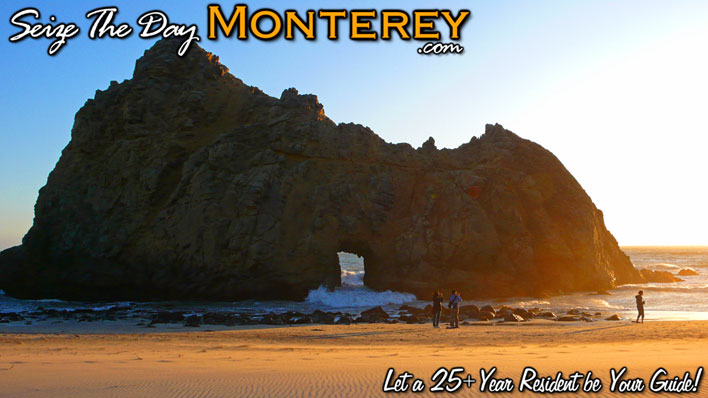 If you're hanging out in Big Sur, DO NOT MISS Pfeiffer Beach! It is one of the most awe inspiring beaches in all of the Monterey Bay if not California.
This beach is not for swimming or surfing. I cannot stress that enough. The current is too strong and the rocks are to plentiful.
And it gets cold and windy at Pfeiffer Beach as well so dress warm. On top of this, it's 20 minutes off of the Highway 1.
So what's the upside you're asking? Glorious landscape views and walks along it of the Pacific coastline melding into the Pacific Ocean in all it's ruggedness and beauty. Purple sand, Keyhole Rock (pictured above), and mountains surrounding the entire beach. There is truly no other beach like it.
For these reason and so many more it is one of the absolute Best Things in Big Sur!