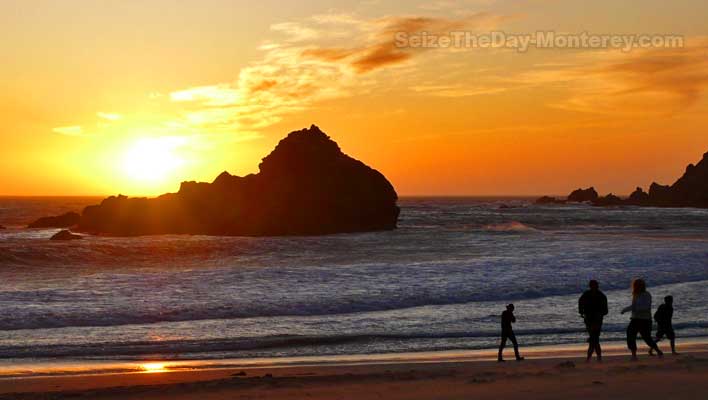 One of the best beaches in Big Sur has to be Pfeiffer Beach. It's a bit off the beaten path and a well kept secret by the locals and Big Sur fanatics but this is for good reason, it is just downright awe inspiring!
It's about an hour South of Monterey without stops. You'll have to take an easy to miss hairpin turn off of Highway 1 that isn't marked

But it is so worth it once you find it! Expect a 15-20 minute drive to the beach once you take the Sycamore Canyon Road turn just half a mile past the Big Sur Station on your left while driving South.
Take it real slow and when you see the sign pictured below, take the hairpin turn. You'll know you're on the right path when you see a stone walled Pfeiffer Beach Sign! Best Big Sur Beaches!