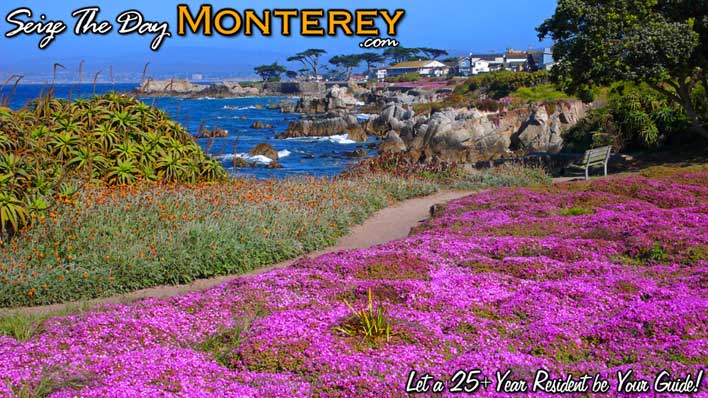 The Purple Carpet in Pacific Grove is just a site to behold. It is truly one of Monterey's Best site seeing attractions.




It is only in full bloom a few weeks every year so do not miss this one.
Somewhere in April and May every year the flowers go full bloom purple and it is call the purple carpet for a reason!!!
Just follow Ocean View BLVD along the coast just south of the Monterey Bay Aquarium. You won't miss it if it is in full bloom!!! It is truly spectacular how the purple carpet contrasts with the blue ocean to create this living painting that seems too perfect to be real…but it is!!!